Modalità di acquisto / ricezione
Come acquistare / ricevere il biglietto Carnevale di Rio

Go to OUR on line STORE   https://www.carnavalticketrio.com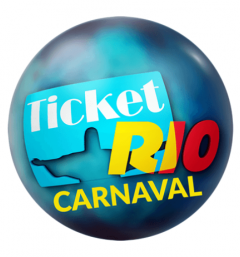 Pay with Pay Pal.  Safe & Easy way to pay.
You Must choose the location you want to Pick UP yours Tickets.
Barra da Tijuca Store – Our Phisical Store Opens the Entire Year
Address: Av. das Américas, 700 Loja 201 A – Barra da Tijuca
Opens hours: 09 to 18h (including carnival days)
OR
Copacabana Hotel VilaMar Hospitality Desk – Opens just in Fev. 2018 for Carnival
Address: Hotel VilaMar – Rua Bolivar, 75 Copacabana
Opens Hours: 10h to 18h (included carnival days)

After the purchase:

Our Service Customer will send by email the Ticket Rio Voucher with your order´s details. This Voucher is your purchase´ confirmation. Please print it and take with you to receive your tickets.
Cancellation Policy : 7 calendar days
Cancellation requested within seven (7) calendar days after purchase for whatever reason are accepted. After this period please contact our customer service to know the possibility of reselling your package / ticket to another customer (administration fee may apply).
HOW TO RECEIVE
– Grandstands Tickets & Allocated Chairs
Delivery of Magnetic Card will be available at our store in Barra da Tijuca from February 2018 until the last day of carnival.
– Open Boxes & VIP Luxury Suites
As a matter of logistics and high value these tickets are released by Liesa – Independent League of Samba Schools just near to the carnival week. So our delivery for open boxes and VIP Tickets will be at Carnival Week. Delivery of Magnetic Card will be in our store at our shop in Barra da Tijuca or our Copacabana Help Desk Hotel Vila Mar. You must pick one of this options in the middle of on line shopping´s process.


All Rio Carnival tickets comes with gifts :
| | | | |
| --- | --- | --- | --- |
| | | |            |